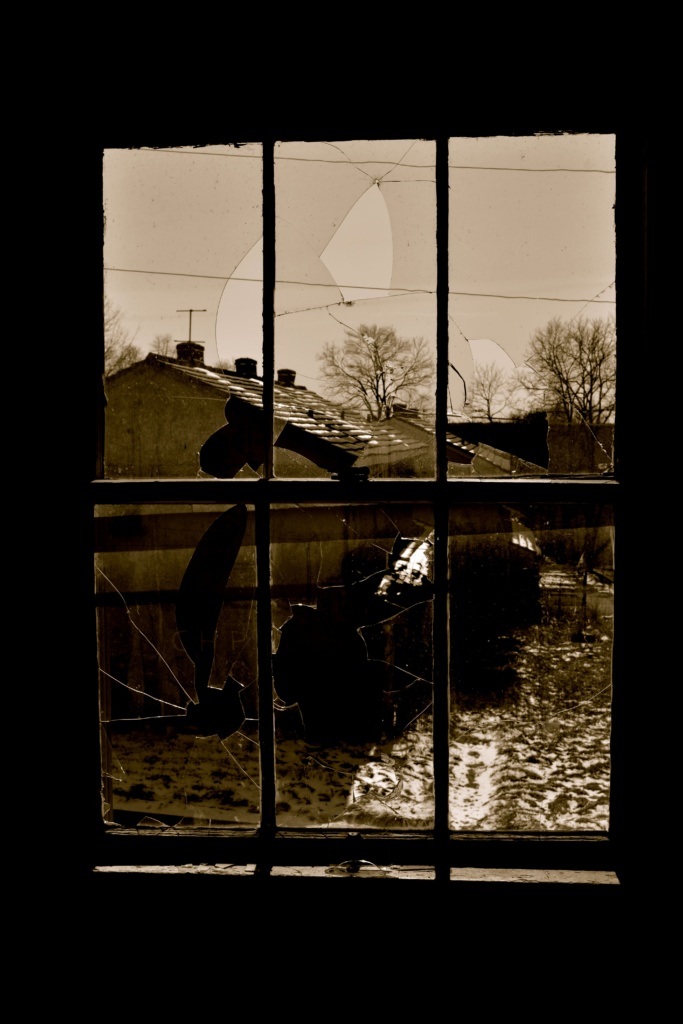 Photography is my passion. I captured this image at the Youngstown Sheet and Tube Company Homes. A portion of these homes are abandoned and I had an opportunity this past winter to photograph the discarded spaces.
As I stood in the empty kitchen of a once vibrant home, I stared out of this window. I gazed at the snow on the roof of the abandoned complex across the street. I watched my friends struggling to walk up the icy path following my footsteps to this home. I began to notice how the light coming through the broken pane twisted and bent to reach my cold face and hands. The light rays danced as the wind ever so slightly moved the shattered bits of glass. A delicate dance performed at the perfect moment to an audience of one.
I lifted my camera, click, click, click. My mind and body shifted to the task at hand, capturing the moment, freezing time for an instant. It wasn't until my drive home that my thoughts returned to the broken window and that beautiful dance of light and motion. Broken but the light still permeated the window pane, the kitchen and my thoughts. I was thinking about the heat from the sun, the motion of the wind and the power of God.
Today, as I once again look at this photograph, I remember that cold winter day. The memories of that moment in the abandoned kitchen flood my thinking and I'm brought to my own brokenness. The ways in which life has cracked and in some cases fractured my tough exterior. I think we are all broken in some way but we are afraid to show those cracks or expose our brokenness. We are conditioned to show the world our perfect self. We really aren't perfect, are we?
The cracks exist but I think God uses them. God knows that we are not perfect. He sees us as we are. He knows our brokenness. Maybe it is through those cracks in our tough exterior, that hidden brokenness that God brings light. God permeates our souls through the very cracks that we are ashamed to show the world. I wonder if I am ready to show my brokenness? Am I brave enough to allow God in to heal the cracks?